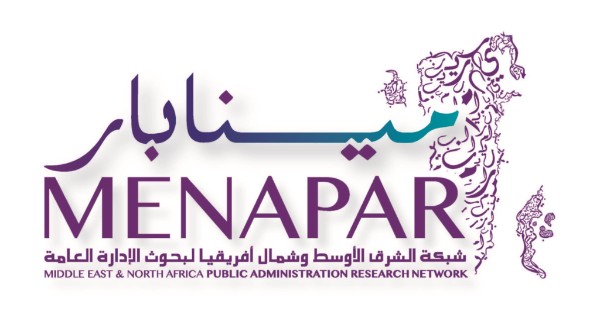 MENAPAR V Conference

November 27th – 30th, 2022
Algiers - Algeria
Call for Papers
In partnership with ENA-Algiers & IIAS

Dear fellow Researchers and MENAPAR members

Hope our email finds you well and healthy.

MENAPAR is very pleased to announce its 5th annual conference to be held from November 27th – 30th, 2022 in Algiers, the capital of Algeria in partnership with the National School of Administration ENA-Algiers.
This year's theme will contribute to knowledge exchange and production in "Territory, Digitalization and Development: Synergies and Perspectives."
The Tracks of the conference include:
In main Theme : New forms of local development; The dynamics of territories and value creation; The effective interaction of digitalization and territory; Thoughtful and focused deregulation; Territories and sustainable development … and more topics will be found within the Call.
Open Call : Public values and public service motivation; South-South and triangular cooperation; Trust in government; Policy making and implementation; Public-private partnerships … etc.
The pre-Conference day (Nov 27th) will also host the Best Practices (BP) workshops
The Languages of the conference are : English, Arabic and French

IMPORTANT DATES
August 20, 2022 Abstract & BP Submissions
September 10, 2022 Notifications
October 10, 2022 Paper Submissions
November 10, 2022 Presentation Submissions
Submission Link
https://www.conftool.org/menapar-algiers-2022/
For further information regarding the conference, please write to us at
Cette adresse e-mail est protégée contre les robots spammeurs. Vous devez activer le JavaScript pour la visualiser. at Cette adresse e-mail est protégée contre les robots spammeurs. Vous devez activer le JavaScript pour la visualiser.
We look forward to receive your submissions and to seeing you in Algiers at the Conference in November 2022!
Download Full English Call for Papers (PDF)
Download Full Arabic Call for Papers (PDF)
Download Full French Call for Papers (PDF)
Sincerely,
MENAPAR Secretariat